Racism, Animal Abuse & Environmental Exploitation: Exploring Connections & Solutions
By Tanzil Islam & Azeezah Kanji
This workshop will explore the relationship between racism, violence against non-human animals, and environmental exploitation; and consider insights afforded by Islamic and other spiritual traditions.
Facilitators:
Tanzil Islam is the founder and director of the GTA chapter of the Factory Farming Awareness Coalition (FFAC). She has a Master's in Environmental Studies and a Bachelor's in Environmental Sciences. In 2011, she began working with Earthroots, campaigning, fundraising and conducting workshops about the importance of protecting southern Ontario's Greenbelt, Oak Ridges Moraine and endangered species. Through her work with the FFAC, she delivers presentations about the adverse effects of factory farming, as well as the ways in which industrialized animal agriculture violates Islamic principles of environmental stewardship and animal welfare.
Azeezah Kanji is a legal academic and writer. She received her Juris Doctor from University of Toronto's Faculty of Law, and Masters of Law specializing in Islamic Law from the School of Oriental and African Studies, University of London. Azeezah's work focuses on issues relating to racism, law, and social justice. Her writing has appeared in the Toronto Star, National Post, Ottawa Citizen, OpenDemocracy, Roar Magazine, iPolitics, Policy Options, Rabble, and various academic anthologies and journals (click here to view some of her published work). Azeezah also serves as Director of Programming at Noor Cultural Centre.
A vegan lunch will be served.
Date: Sunday October 14, 2018
Time: 3:30 – 5 pm
Location: Auditorium, Noor Cultural Centre
Admission: Free
This workshop is part of a City of Toronto 'Tree for Me' event, to distribute free trees to City of Toronto residents. Please click here for more information and to register for your tree(s).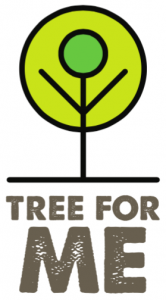 Print This Post