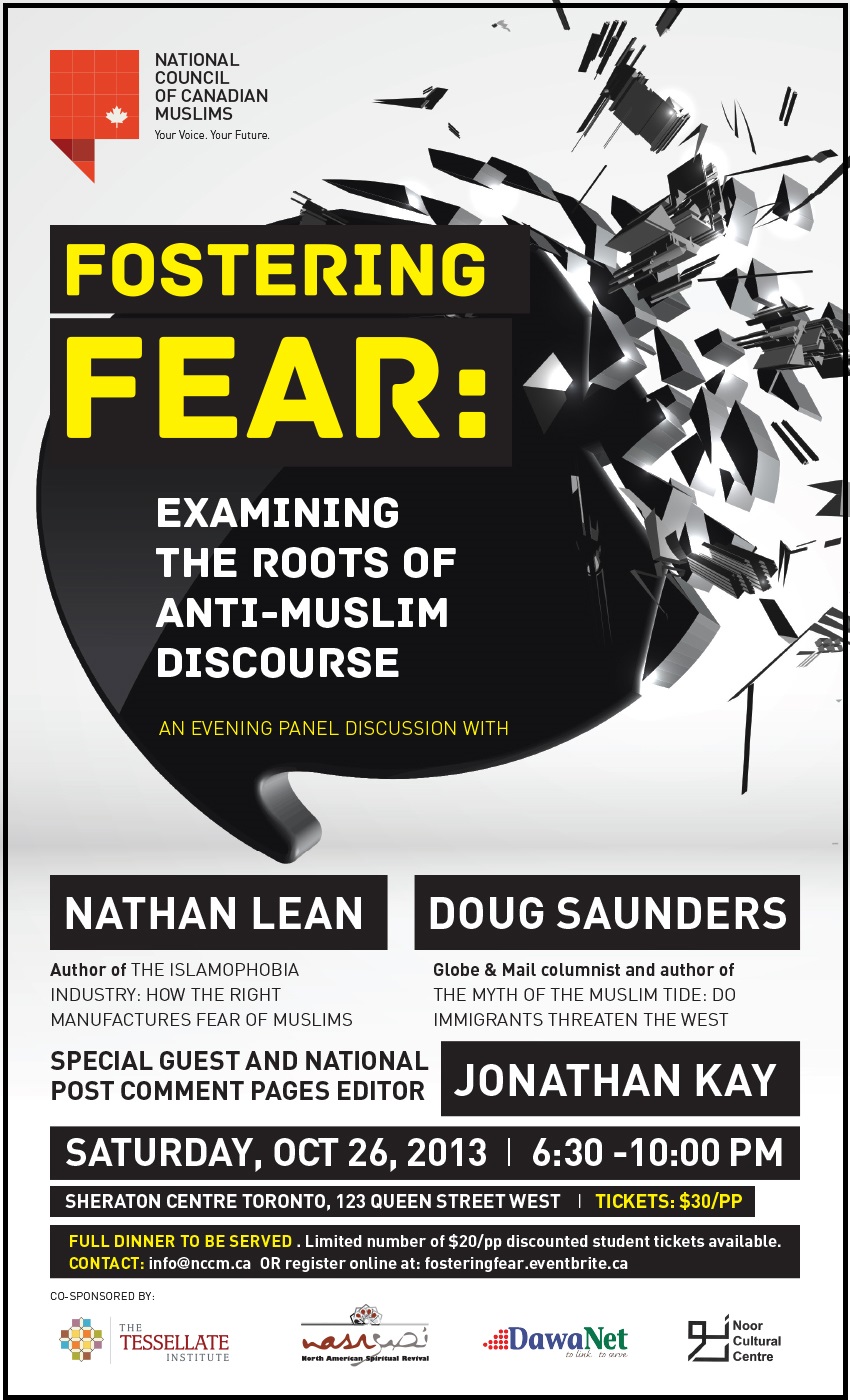 With Nathan Lean and Doug Saunders, and Special Guest Jonathan Kay

Nathan Lean is a journalist, and Editor-in-Chief of Aslan Media.  He is the author of several books, including 'The Islamophobia Industry: How the Right Manufactures Fear of Muslims'.

Doug Saunders is an award-winning journalist.  He is the international affairs columnist for the The Globe and Mail and the author of two books, including 'The Myth of the Muslim Tide'.
Signed copies of their books will be available for sale.
Jonathan Kay is the Comment Pages Editor for the National Post

Date: Saturday October 26, 2013
Time: 7 pm  (doors open at 6:30 pm)
Location: The Sheraton Centre (123 Queen Street West, Toronto)
Admission: Regular – $30; Student – $20
Ticket price includes dinner.
Please click here to purchase tickets.


This event is organized by the National Council of Canadian Muslims (NCCM).   Noor Cultural Centre is one of several co-sponsors.