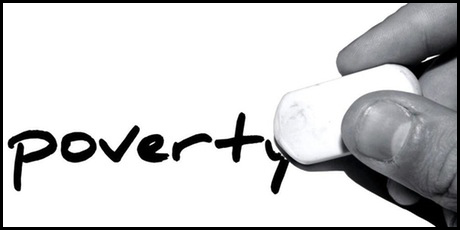 October 17 marks the International Day for the Eradication of Poverty, as declared by the United Nations in 1973. Faith-based groups will come together this year at Noor on October 17 for a multifaith action against poverty.
The program will include a vegetarian dinner, expert presentations on the problem of poverty in Toronto from economic, policy, legal, and service perspectives, and action items.
Panel presenters:
Anita Khanna works at Family Service Toronto as the National Coordinator, Campaign 2000: End Child and Family Poverty in Canada and as Director of Social Action and Community Building. Campaign 2000 is a non-partisan, national coalition of more than 120 organizations committed to securing the implementation of the overdue 1989 federal all-party resolution to eliminate poverty among Canadian children. Anita is an advocate for social justice and equity and has served as Executive Director (Interim) of Council of Agencies Serving South Asians (CASSA) and City-Wide organizer at Social Planning Toronto who focused on community participation to shape the 2012 city budget process. She currently volunteers on the board of the South Asian Legal Clinic of Ontario.
Leila Sarangi is a Community Program Manager at Women's Habitat. She has over 17 years' experience as a front-line trauma counsellor, project manager and community-based researcher. She has provided leadership on community development projects both locally and internationally, with a focus on working with women and girls who have experienced gender-based violence. She co-chairs the Transitional Housing and Support Program Network, and is an active participant on the City of Toronto's Community Advisory Committee on Poverty Reduction.
Vincent Wong is a Staff Lawyer at the Metro Toronto Chinese and Southeast Asian Legal Clinic, which provides legal services to low-income, non-English speaking Chinese, Vietnamese, Cambodian, and Laotian communities in the GTA. He is also a Steering Committee member of the Colour of Poverty/Colour of Change campaign and a Director of the Federation of Asian Canadian Lawyers, where he chairs its Community Outreach Committee. Vincent focuses his work social justice, racial equity, and poverty alleviation. He has testified at Parliamentary Standing Committees on issues related to immigration law, citizenship law, and reform of the Federal temporary foreign worker program. He received his Juris Doctor and Bachelors of Commerce from the University of Toronto.
Please join us if you would like to know more about how you can contribute to the efforts to end poverty in our city.

Program Details:

Date: Monday, October 17, 2016


Time: 7:00 pm; door open at 6.30 pm


Location: Auditorium, Noor Cultural Centre

6.30 p.m. | Registration


7.00 – 7.45 p.m. | Dinner

7.45 – 9.00 p.m. | Panel Discussion

Tickets can be purchased at Eventbrite.ca. Purchase deadline: October 14, 2016.

Event Sponsors
Canadian Council of Imams
Donway Covenant United Church
Fairlawn Avenue United Church
Intercultural Dialogue Institute
Multifaith Alliance Against Homelessness
Neighbourhood Interfaith Group
Toronto Southeast Presbytery
The panelists have shared the following resources on poverty in Toronto and Canada:
– http://campaign2000.ca/wp-content/uploads/2016/03/2015-Campaign2000-Report-Card-Final-English.pdf

–http://campaign2000.ca/wp-content/uploads/2016/03/2015-National-Report-Card.png

–http://campaign2000.ca/wp-content/uploads/2016/03/Election-2015-Housing.png

–http://campaign2000.ca/wp-content/uploads/2016/03/Election-2015-Childcare.png

– Colour of Poverty Fact Sheets: http://www.learningandviolence.net/lrnteach/material/PovertyFactSheets-aug07.pdf

-Racialized Poverty Snapshot – ESDC Canada: http://www.esdc.gc.ca/eng/communities/reports/poverty_profile/snapshot.shtml

-Housing First: https://en.wikipedia.org/wiki/Housing_First

-Housing First in Canada: http://housingfirsttoolkit.ca/overview

–Powerpoint: Poverty Reduction in Toronto by Leila Sarangi, Women's Habitat of Etobicoke