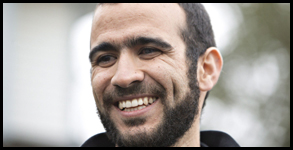 Watch: Video recording of event
Read: Omar Khadr Settlement: A Brief Fact Sheet
The recent Government of Canada settlement with Omar Khadr has incited much controversy. Professor Audrey Macklin joins us to discuss the legal principles and issues involved.
Date: Tuesday July 18
Time: 7 pm
Location: Auditorium, Noor Cultural Centre
Admission: $5
Audrey Macklin is Professor & Chair in Human Rights Law at the University of Toronto Faculty of Law. She is also the director of the university's Centre for Criminology and Sociolegal Studies. Professor Macklin has been active in the Omar Khadr case for many years, including as an observer for Human Rights Watch at the Military Commission proceedings in Guantanamo Bay.